We're here to keep your pets feeling their best.
From the first visit and throughout their entire life, we'll be there to provide the absolute best care for your pet. Our pet preventive health care measures can maximize the fullness of that life both in terms of what your pet can do and for how long. We encourage examinations every 6 months because many disease conditions can progress very quickly. We will tailor which blood and urine tests are best for your pet's age, and clearly explain when additional tests like blood pressure measurement, x-rays, or fecal testing are necessary.
These visits include:
Annual physical exams: Many of our younger patients have annual exams, but for aging pets or those who have medical conditions, we recommend exams every twelve months for pets under 6 years of age, and every 6 months for pets 7 years and older.
Vaccinations: While dogs and cats have some of the same vaccinations like rabies and distemper, they also have different vaccination needs based on the diseases that can affect their species. Our veterinarians will work with you to set up a comprehensive vaccination schedule to protect your pet.
Dental exams: At your annual exam, your veterinarian will assess your pets' dental health and and make appropriate recommendations. Just like humans, pets need to have regular dental care both at home and at the veterinary office. According to the American Veterinary Dental Society, 70% of adult cats and 80% of adult dogs show symptoms of oral disease.
Parasite prevention: We're here to keep your pets protected from fleas, ticks, and heartworms. Ridding a pet and home from fleas can cost hundreds to thousands of dollars and can be nearly impossible to get rid of as flea eggs can survive for a very long time. We will work with you to set up the best flea and tick preventive plan for your pets.
Nutrition: Nutrition plays a critical role in the overall health and well-being of your pet. Your pet's nutritional needs change with age and activity level. Specially formulated diets can assist in the management of various medical conditions like kidney disease, diabetes, heart disease. Work closely with your veterinarian to find the right food and the right intake amount for your pet. 
Family-owned and operated veterinary care in Pleasanton, CA
Compassionate care for your four-legged family members.
At Paws of Pleasanton Animal Hospital, we know your pets are family. We strive to treat each and every patient who walks through our doors with kindness and respect. We offer cutting-edge medical technology to keep your pets feeling their best! We're also a proud member of the Pleasanton Chamber of Commerce.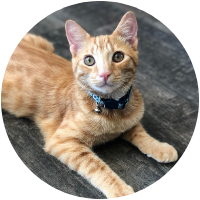 Location
3128 Santa Rita Road, Suite B
Pleasanton, CA 94566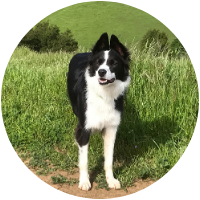 Hours
Mon - Fri: 7:30 am - 6:00 pm
Sat - Sun: Closed
Have a question?
Complete the form below and we'll be in touch with you shortly.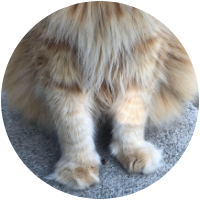 Request your next appointment online!
New clients, please click here to fill out your paperwork prior to requesting an appointment. To request your appointment, click the button below.
At this time, we offer the option for either curbside or in-hospital visits with your pets as long as you are wearing a mask, have not tested positive, or recently been around others who have tested positive or are feeling sick.
Your appointment time is reserved especially for you and your pet. Please try to arrive on time. If you choose to cancel with less than 12 hours notice or if you miss your appointment, we reserve the right to charge you an examination fee.
We appreciate your understanding and thank you for helping us ensure other sick pets can be seen when you're unable to make your appointment.