Bringing home a new puppy or kitten is an exciting time for your family. The Paws of Pleasanton Animal Hospital team can help you start your new puppy or kitten off on the right paw!
First Visit
Our team recommends that you set up your pet's first visit with us soon after adoption. It's important to get your new pet set up with a good parasite and vaccination program as well as a thorough examination to assure your puppy or kitten is healthy and prepared to stay that way. We will provide a customized care plan that includes vaccinations and care recommendations.
Vaccinations
Starting puppy and kitten vaccinations and keeping them on a schedule is critical to protecting their fragile systems from the most common diseases.
Parasite Prevention
Puppies and kittens eat or sniff at many things that can carry the eggs for internal parasites. Checking yearly for intestinal worms and administering necessary treatments is an important means for assuring your puppy or kitten will be able to absorb nutrients and grow from the food you provide.
Spay and Neuter
We usually recommend spaying or neutering at six months of age to both prevent unwanted pregnancies and to reduce the risk of other health problems. There are of course exceptions to that rule and our veterinarians will have an open discussion with you to decide on the best time to spay your neuter your particular dog or cat.
Have questions before bringing your new family member home?
Schedule a meeting with our team so we can help you prepare to adopt a pet and give all the information you need to get started on the right paw. Click the button below to get started!
Family-owned and operated veterinary care in Pleasanton, CA
Compassionate care for your four-legged family members.
At Paws of Pleasanton Animal Hospital, we know your pets are family. We strive to treat each and every patient who walks through our doors with kindness and respect. We offer cutting-edge medical technology to keep your pets feeling their best! We're also a proud member of the Pleasanton Chamber of Commerce.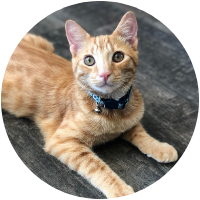 Location
3128 Santa Rita Road, Suite B
Pleasanton, CA 94566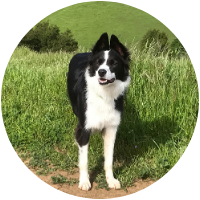 Hours
Mon - Fri: 7:30 am - 6:00 pm
Sat - Sun: Closed
Have a question?
Complete the form below and we'll be in touch with you shortly.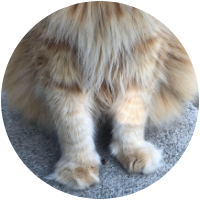 Request your next appointment online!
New clients, please click here to fill out your paperwork prior to requesting an appointment. To request your appointment, click the button below.
At this time, we offer the option for either curbside or in-hospital visits with your pets as long as you are wearing a mask, have not tested positive, or recently been around others who have tested positive or are feeling sick.
Your appointment time is reserved especially for you and your pet. Please try to arrive on time. If you choose to cancel with less than 12 hours notice or if you miss your appointment, we reserve the right to charge you an examination fee.
We appreciate your understanding and thank you for helping us ensure other sick pets can be seen when you're unable to make your appointment.