Your pet is in safe, skilled hands with our team.
Our team is highly skilled and experienced in performing a wide variety of pet surgeries using modern techniques, cutting edge equipment and always adhering to the strictest standards of safety and care. We provide surgical options in a clean and safe environment. Most importantly, our veterinary team can closely track each animal's vital condition during surgery.
Paws of Pleasanton Animal Hospital is fully equipped to do most soft tissue and orthopedic surgeries. We understand your concerns about the risks of anesthesia and utilize the most updated monitoring equipment to help alleviate these concerns.
A tailored anesthetic protocol is prepared for every patient. This personalized approach includes careful selection of which sedative drugs are used prior to inducing anesthesia, pain management medications, antibiotic selection, and fluid therapy during the surgery to help maintain adequate blood pressure.
If your pet needs surgery, please be sure to meet with our team immediately to get all of the information you need. We use cutting-edge technology to provide the safest surgical procedures for our patients. Our team will be with your pet every step of the way, and here to answer any and all questions you may have. Upon discharge, we take the time with a discharge consult to ensure that you are well-informed about the aftercare your furbaby will require after his/her big day at the vet. Once home, we're here if you have any questions at all.
Family-owned and operated veterinary care in Pleasanton, CA
Compassionate care for your four-legged family members.
At Paws of Pleasanton Animal Hospital, we know your pets are family. We strive to treat each and every patient who walks through our doors with kindness and respect. We offer cutting-edge medical technology to keep your pets feeling their best! We're also a proud member of the Pleasanton Chamber of Commerce.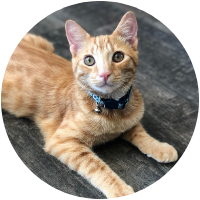 Location
3128 Santa Rita Road, Suite B
Pleasanton, CA 94566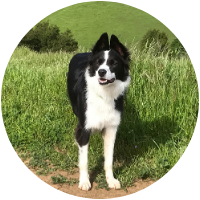 Hours
Mon - Fri: 7:30 am - 6:00 pm
Sat - Sun: Closed
Have a question?
Complete the form below and we'll be in touch with you shortly.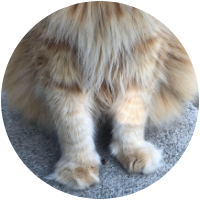 Request your next appointment online!
New clients, please click here to fill out your paperwork prior to requesting an appointment. To request your appointment, click the button below.
At this time, we offer the option for either curbside or in-hospital visits with your pets as long as you are wearing a mask, have not tested positive, or recently been around others who have tested positive or are feeling sick.
Your appointment time is reserved especially for you and your pet. Please try to arrive on time. If you choose to cancel with less than 12 hours notice or if you miss your appointment, we reserve the right to charge you an examination fee.
We appreciate your understanding and thank you for helping us ensure other sick pets can be seen when you're unable to make your appointment.