Veterinary Chiropractic Care in Pleasanton, CA
Dr. Paige works Tuesdays from 8am-12pm and Fridays from 1-6pm and is now taking appointments
Dr. Jessica Paige
Animal Chiropractor
A top high school and college athlete, Dr Paige was a regular chiropractic patient before deciding on this career path. Following receipt of her BS with Honors from Union College in New York State, Dr Paige was urged by her own chiropractor to consider chiropractic training. Having benefited many times from the treatment, she enrolled at Palmer College of Chiropractic West – long considered one of the most widely respected and best training facilities in the country. She graduated with her Doctorate in Chiropractic in 2003. She opened her own practice shortly after receiving her credentials and has made the San Jose area her home since then.
In 2017 she decided to return to school to learn how to adjust both large and small animals. She attended Options for Animals in Kansas for their 5 month program. Dr. Paige incorporates her knowledge of human chiropractic and Certified Chiropractic Sports Physician certification and applies it to working with animals.
When she is not caring for patients, Dr Paige is an active member of the National Women's Lacrosse Association as a coach, mentor and booster for the sport nationally and internationally. She has traveled across the country offering lacrosse clinics to encourage more women and girls to participate in this growing sport. She has also, as US representative, promoted the sport around the world including China, Norway, Switzerland, Malta and Nicaragua. She has been recognized by the Western Women's Lacrosse League for her contributions to the sport as the Coach of the Year in 2015. More recently, Dr Paige has become an ardent participant in Pickleball.
Dr Paige also firmly believes in giving back to the community. She regularly participates in Second Harvest food drives, giving gifts for Soldier's Angels, Operation Freedom Paws and local food banks. Her practice also annually collects food, coats and blankets for City team.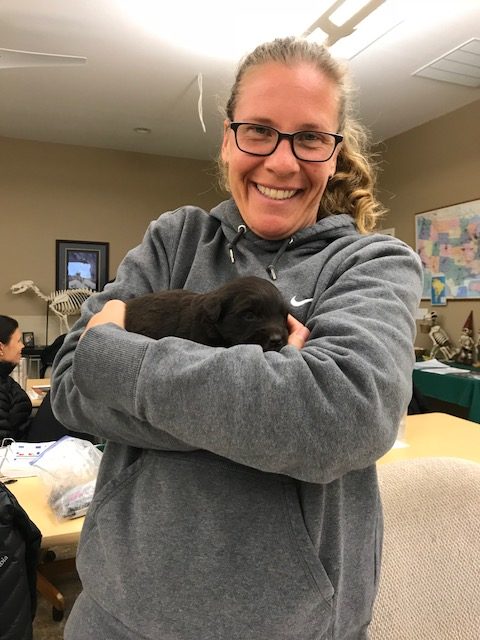 My older dog Oscar is almost 10 years old and recently injured himself when he crashed into some wooden steps. His limping was bad enough that I made an appointment with Dr. Paige, who was highly recommended to me. She knew exactly where his discomfort was, made the necessary adjustments and since then, he has not limped at all. Although our visit was primarily for Oscar, I wanted my younger dog Seymour to get checked out too, and it turns out his spine was more out of whack then his older brother's. He suffers from chronic ear and anal skin issues, and Dr. Paige immediately noticed the intense heat emanating from his lower back. After adjusting him, I've noticed that his skin is so much cooler to the touch, and there has been less inflammation overall. Skin problems are so difficult to fix in dogs, but I'm hoping that chiropractic will help keep the blood and energy flowing through his body. The week before our last visit, we were out walking when Seymour started lunging at two, large aggressive dogs. I yanked his harness hard in order to avoid a disaster, and consequently, he began having problems walking up stairs. Dr. Paige adjusted him, and when we got home, he raced up the stairs as if nothing had happened!
I think as humans, we often don't realize that our pets have the same aches and pains as we do, especially because they can't express their discomfort until it physically manifests. Dr. Paige is incredibly intuitive, gentle, and committed to helping our animals.
David K.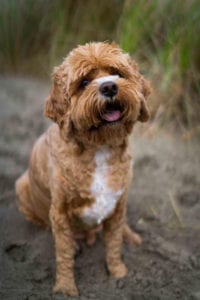 I started seeing Dr. Paige for my 15-and-a-half-year-old Cocker Spaniel, Milo, who was having trouble with his hind end. His legs would splay out, and he would not be able to get up without assistance. After two visits with Dr. Paige and dedicated time to the exercises she recommended, he is solidly on his feet! He is once again able to climb stairs independently (I'm by his side just in case) and has even jumped into the car without assistance after our visit with her. He is DEFINITELY IMPROVED after seeing Dr. Paige! I highly recommend seeing Dr. Paige for chiropractic care!
Sallie C.
Success Story
This is my 11 yr old Audrey Rose, you can't tell from her before video, but she has always been energetic, strong and agile. It was very heartbreaking to see her suddenly and quickly lose her mobility. It started with a small limp so we took her to the vet who prescribed pain and anti inflammatory drugs for a sprain, but there was no improvement.
Soon she was struggling to walk so we sought out a second opinion and received the same diagnosis and similar but stronger prescriptions. By now Audrey's paws were dragging and getting scraped up, she could not walk very long without giving in to a slow collapse. It got to the point where we had to use a lift harness to help her get out and relieve herself. Audrey was continuing to decline, she could no longer go on walks and was not wanting to interact much. She was moping and looked depressed. We saw one more vet who suggested a very expensive but quick answer MRI and surgery. My husband and I felt it was too invasive and expensive at $10k and decided to treat Audrey with chiropractic. And we are so happy we did! With each visit to Dr. Paige we could see measurable improvement. After just a few visits Audrey is walking, able to relieve herself without assistance, go up and down stairs and even running again!
We are so grateful to you Dr Paige! You helped bring the quality of life back to our Audrey Rose and bring the twinkle back in her eyes. We will continue treatments for maintenance and will recommend Dr. Paige for all our fur friends and family.
Book an appointment with Dr. Paige!
Fill out the form below to get started.
Thank you for choosing Dr Paige for your pet's chiropractic care.
Family-owned and operated veterinary care in Pleasanton, CA
Compassionate care for your four-legged family members.
At Paws of Pleasanton Animal Hospital, we know your pets are family. We strive to treat each and every patient who walks through our doors with kindness and respect. We offer cutting-edge medical technology to keep your pets feeling their best! We're also a proud member of the Pleasanton Chamber of Commerce.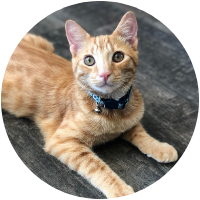 Location
3128 Santa Rita Road, Suite B
Pleasanton, CA 94566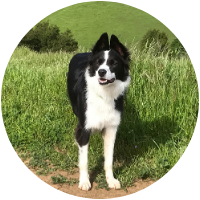 Dr. Paige's Hours
Tuesdays: 8:00 am – 12:00 pm
Fridays: 1:00 pm – 6:00 pm
Have a question?
Complete the form below and we'll be in touch with you shortly.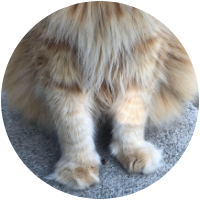 Request your next appointment online!
New clients, please click here to fill out your paperwork prior to requesting an appointment. To request your appointment, click the button below.
At this time, we offer the option for either curbside or in-hospital visits with your pets as long as you are wearing a mask, have not tested positive, or recently been around others who have tested positive or are feeling sick.
Your appointment time is reserved especially for you and your pet. Please try to arrive on time. If you choose to cancel with less than 12 hours notice or if you miss your appointment, we reserve the right to charge you an examination fee.
We appreciate your understanding and thank you for helping us ensure other sick pets can be seen when you're unable to make your appointment.