Sustainable veterinary care in Pleasanton, CA.
We are extremely proud to be a Green Business of California! At Paws of Pleasanton Animal Hospital, we believe it is our duty to do what is best for your pet and also for the environment. We took this into consideration not only during our construction phase but also when implementing daily standards for our staff members. Here are some of the things we are doing to help decrease our ecological paw print!
Paper Light
We are using a cloud-based veterinary software system so we can be as "paper light" as possible. Clients will find they don't see much paper used in the hospital as they can sign things electronically. They will also have the option to have office visit receipts and medical reports for their pets emailed to them instead of printed.
Recycling
While veterinary practices can create a considerable amount of waste, we are focused on recycling as much as possible – even down to the packaging of our medical supplies like syringe casings, plastic IV fluid bags, etc.
Packaging
We make a point to place larger, less frequent orders for our medical supplies to decrease the packages and packing material used. We also request that our suppliers minimize packing materials whenever possible.
Natural Light
We have 2 huge sky lights in the practice – one in the reception area, the other in the treatment room. Not to mention we also have windows in almost every room of the hospital! This brings so much natural light in so we can cut back on the amount of electricity we need during the day.
LED Lights
The lights that were in the building previously were old fluorescent bulbs. We upgraded them to LED to help decrease the electricity usage of the hospital.
Appliances
To minimize electricity usage by our appliances, we have smart thermostats and ENERGY Star appliances.
Fleece Blankets
Instead of the typical cotton towels and blankets we use for our hospitalized patients, we use fleece blankets because they dry faster and therefore use less electricity.
Plumbing
All of our toilets and faucets have been replaced with low volume flow options.
Water Station
We have a water station available for our clients and staff in the lobby. We encourage the use of reusable water bottles as much as possible!
Family-owned and operated veterinary care in Pleasanton, CA
Compassionate care for your four-legged family members.
At Paws of Pleasanton Animal Hospital, we know your pets are family. We strive to treat each and every patient who walks through our doors with kindness and respect. We offer cutting-edge medical technology to keep your pets feeling their best! We're also a proud member of the Pleasanton Chamber of Commerce.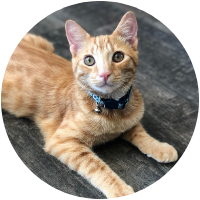 Location
3128 Santa Rita Road, Suite B
Pleasanton, CA 94566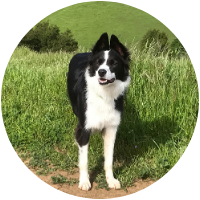 Hours
Mon - Fri: 7:30 am - 6:00 pm
Sat - Sun: Closed
Have a question?
Complete the form below and we'll be in touch with you shortly.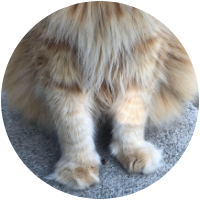 Request your next appointment online!
New clients, please click here to fill out your paperwork prior to requesting an appointment. To request your appointment, click the button below.
At this time, we offer the option for either curbside or in-hospital visits with your pets as long as you are wearing a mask, have not tested positive, or recently been around others who have tested positive or are feeling sick.
Your appointment time is reserved especially for you and your pet. Please try to arrive on time. If you choose to cancel with less than 12 hours notice or if you miss your appointment, we reserve the right to charge you an examination fee.
We appreciate your understanding and thank you for helping us ensure other sick pets can be seen when you're unable to make your appointment.