We appreciate your feedback!
Thank you for your kind words.
Your feedback helps our team continue to provide the best care possible. To leave a review, click the button below.
I started seeing Dr. Paige for my 15-and-a-half-year-old Cocker Spaniel, Milo, who was having trouble with his hind end. His legs would splay out, and he would not be able to get up without assistance. After two visits with Dr. Paige and dedicated time to the exercises she recommended, he is solidly on his feet! He is once again able to climb stairs independently (I'm by his side just in case) and has even jumped into the car without assistance after our visit with her. He is DEFINITELY IMPROVED after seeing Dr. Paige! I highly recommend seeing Dr. Paige for chiropractic care!
Dr. Bloomberg has been our vet for the past 6 years. We will follow her to her new practice no questions asked.
Dr Hardy, Your expert skills and big heart saved Sullivan! We are so grateful for all that you've done to help him recover!
Amanda is one of the best most knowledgeable doctors I have had the pleasure of working with. She builds a wonderful bond with the pets and owners.
Dr Bloomberg is the best. Your pet will be in great hands with her.
Words cannot express how much I appreciate Dr. Hardy and her extraordinary talent and passion for animals.
Dr. Hardy, Thank you, for all of your help and love you show not only my dog but to my sister's dog. We are grateful to have found a caring veterinarian.
I have worked with Dr Bloomberg for a number of years and she's been my pet's veterinarian for most of their lives too! Let me tell you, she treats the pets and their people with respect and she knows how to use her experience and skills to keep your pets healthy and happy! Try Paws of Pleasanton Animal Hospital and you'll never look back…you'll wonder why you hadn't done it sooner!
Dr. Hardy, Our family will be forever grateful for the wonderful care you gave to our beloved Lyra…. You are a great vet and a wonderful and compassionate person
Family-owned and operated veterinary care in Pleasanton, CA
Compassionate care for your four-legged family members.
At Paws of Pleasanton Animal Hospital, we know your pets are family. We strive to treat each and every patient who walks through our doors with kindness and respect. We offer cutting-edge medical technology to keep your pets feeling their best! We're also a proud member of the Pleasanton Chamber of Commerce.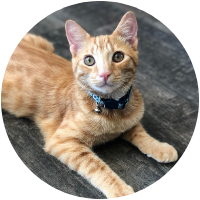 Location
3128 Santa Rita Road, Suite B
Pleasanton, CA 94566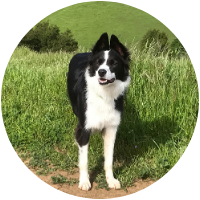 Hours
Mon - Fri: 7:30 am - 6:00 pm
Sat - Sun: Closed
Have a question?
Complete the form below and we'll be in touch with you shortly.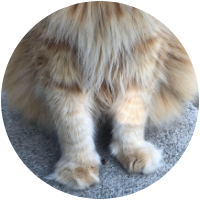 Request your next appointment online!
New clients, please click here to fill out your paperwork prior to requesting an appointment. To request your appointment, click the button below.
At this time, we offer the option for either curbside or in-hospital visits with your pets as long as you are wearing a mask, have not tested positive, or recently been around others who have tested positive or are feeling sick.
Your appointment time is reserved especially for you and your pet. Please try to arrive on time. If you choose to cancel with less than 12 hours notice or if you miss your appointment, we reserve the right to charge you an examination fee.
We appreciate your understanding and thank you for helping us ensure other sick pets can be seen when you're unable to make your appointment.