Our team is here for you throughout every life stage.
Pets are members of our families and having to say goodbye can be one of the hardest things a loving family has to do.
Should you experience a time when you are making the difficult decisions about end-of-life-care for your pet, please know that the team at Paws of Pleasanton Animal Hospital are here to help you through this process.
Being animal lovers and owners ourselves, we understand how hard it is to weigh the condition of your pet and his or her quality of life. We will take the time to discuss with you the physical and emotional factors involved in making end-of-life decisions and will give you the time you need to consider your pet's unique situation.
If you decide that euthanasia is necessary, we will provide a quiet and comfortable place and will make the process as peaceful and painless as possible. Additionally, we can recommend mobile vets in our area who can perform in-home euthanasia services.
Hydrolysis
We work with Animal Memorial Service to utilize hydrolysis, which is a green, natural, water-based cremation.
This process, also called aquamation or bio-cremation, uses 90% fewer fossil fuels to achieve the same result as traditional incineration cremation. They were the first pet cremation facility in Northern California to use this method and over the last 4 years have reduced their CO2 emissions by 3.8 million pounds. They still, however, have our traditional incineration retorts and if requested by the client or hospital we can use them to complete a pet's cremation.
Animal Memorial Service has developed a process whereby they can take a digital print of clients' pets paw and store it in their database. This allows clients to order a variety of memorial products from their website that include their pet's paw, as well as the ability to store the pet's paw for any future needs.
Learn more about Animal Memorial Service & Hydrolysis
Family-owned and operated veterinary care in Pleasanton, CA
Compassionate care for your four-legged family members.
At Paws of Pleasanton Animal Hospital, we know your pets are family. We strive to treat each and every patient who walks through our doors with kindness and respect. We offer cutting-edge medical technology to keep your pets feeling their best! We're also a proud member of the Pleasanton Chamber of Commerce.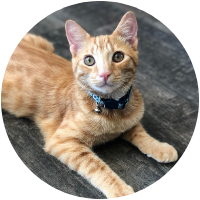 Location
3128 Santa Rita Road, Suite B
Pleasanton, CA 94566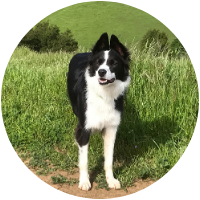 Hours
Mon - Fri: 7:30 am - 6:00 pm
Sat - Sun: Closed
Have a question?
Complete the form below and we'll be in touch with you shortly.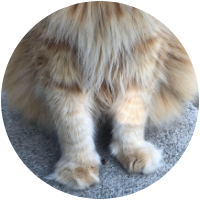 Request your next appointment online!
New clients, please click here to fill out your paperwork prior to requesting an appointment. To request your appointment, click the button below.
At this time, we offer the option for either curbside or in-hospital visits with your pets as long as you are wearing a mask, have not tested positive, or recently been around others who have tested positive or are feeling sick.
Your appointment time is reserved especially for you and your pet. Please try to arrive on time. If you choose to cancel with less than 12 hours notice or if you miss your appointment, we reserve the right to charge you an examination fee.
We appreciate your understanding and thank you for helping us ensure other sick pets can be seen when you're unable to make your appointment.